Endless Thoughts…
Meme seen expressing her thoughts!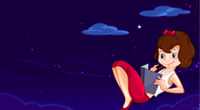 How to Download?
Step 1: Select the size of the wallpaper.
Step 2: Click the download button.
Step 3: Right click the image which opens in a new window and select 'Set As Background'
All wallpaper downloads are 100% spyware free!
Select A Size:
India Forums - Tv Movies Digital News and Discussions | Christmas E-cards
This page was generated in 0.1250 seconds.