Get Together!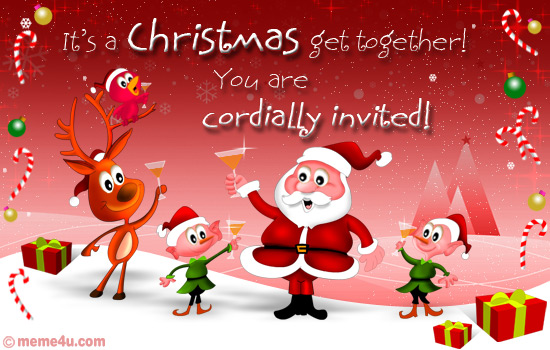 Christmas Get Together Invitation Card
View More Cards
Please login to rate this card
Average Rating

"Itís a Christmas get together and you are cordially invited!" A cute christmas invitation ecard to Invite all your dear ones on Christmas and have a bash.
Member Comments
Join Meme4u for free to comment on this card. Have an account already? Use Login to comment.
India Forums - Tv Movies Digital News and Discussions | Christmas E-cards
This page was generated in 0.2656 seconds.